Sustainability
Sustainable & Repurposed Materials
I am committed to using the most sustainable materials possible in my products, packaging and shipping.
Leather for barrettes and earrings is all up-cycled scrap leather, sometimes referred to as "pre-consumer waste," which I source from a handbag maker, thus diverting her scraps from the waste stream, and maximizing the use of these hides. The leather I use also is vegetable tanned, meaning minimal toxic chemicals are used in its processing, and allowing it to biodegrade.
Packaging is made from unbleached, recycled kraft paper. 
 Remnant scrap leather, ready to be made into barrettes & jewelry!  
For the ultimate eco-friendly hair clip, check out the repurposed bicycle tube designs! 
Re-Used Shipping Materials
Almost all my orders are delivered by mail. Since barrettes are small, mailers are actually a bigger volume of the material I handle than anything else. I'm proud to say that almost all my orders are sent in padded mailers or boxes that have been used at least once before. I am simultaneously keeping those old mailers out of the waste stream and reducing the need for new mailers to be produced. And, it also helps me keep my shipping costs low. 
Plant A Tree With Each Purchase!

One item purchase = 1 tree planted. 
That's right!
I love trees. They make fruit, nuts, shade, provide homes for birds and a variety of other diverse lifeforms.They also pull CO2 out of the air and sequester it underground for safe-keeping. Managed reforestation programs – big tree plantings plus long-term government protection – are a very cool and tangible way to fight climate change. And with your help, I want to plant a lot of trees.  
My store has partnered with Ecologi to fund the planting of one tree for every item purchased on my website. No limits. 
Let's do this!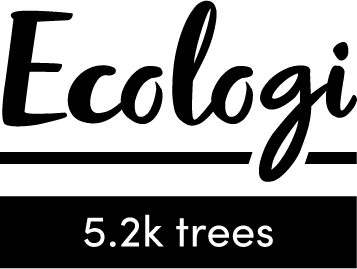 planted so far!